NYE – Neon Moon – Moonlight Speakeasy – Cyber City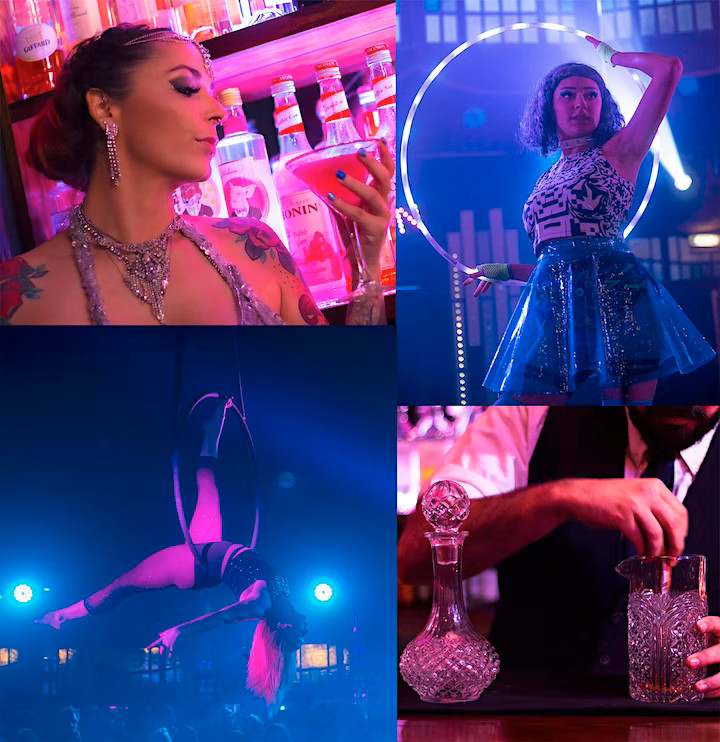 Enter the illicit world of the Moonlight Speakeasy – Neon Moon's secret underground prohibition experience!
Set in a retro-dystopian bar (think Blade Runner/Stranger Things with a cyberpunk twist!), you will immerse yourself in a neon-soaked affair with smoking hot live music, cyber-circus entertainment, and ice-cold, artfully crafted cocktails by Bar -OH!
Leave your inhibitions at the (secret) door as you dance with wild abandon to live, bootleg swing & bass until the early hours. We welcome exotic 80's bohemians, Tokyo Kweens, artists and muses… Dress to the nines for the most electrifying 'Blind Tiger' Prohibition Party!
Tickets are STRICTLY limited and in advance only. 18+
All tickets include a welcome drink on arrival.
VIP PACKAGES – £60 per person
Contact Neon Moon directly to book a VIP package – contact@neonmoon.co.uk | @neonmoonlive | 07949123047 – Please let us know whether you have accessibility requirements at the time of booking.
Exclusive use of a VIP area for your guests for the whole night
Retro-themed table games and bespoke decor
Themed flavoured bubbly cocktail or neon shot per guest in your party