Christmas Bookings
We would love to host you for your Christmas-adjacent celebration at Bar -OH! During the month of December, we have several options for you.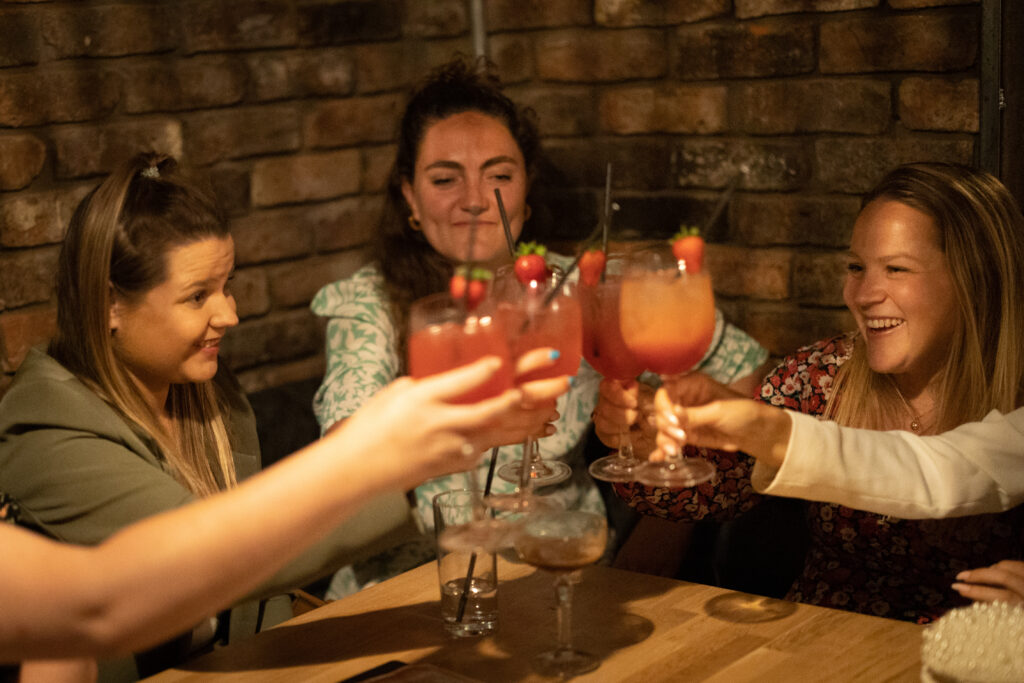 Small group bookings
For small groups of up to 5 people, please just book in as normal. There is no booking fee or minimum spend required. Please do book in as a single group: if you make multiple bookings then we are unlikely to be able to seat you all together.
---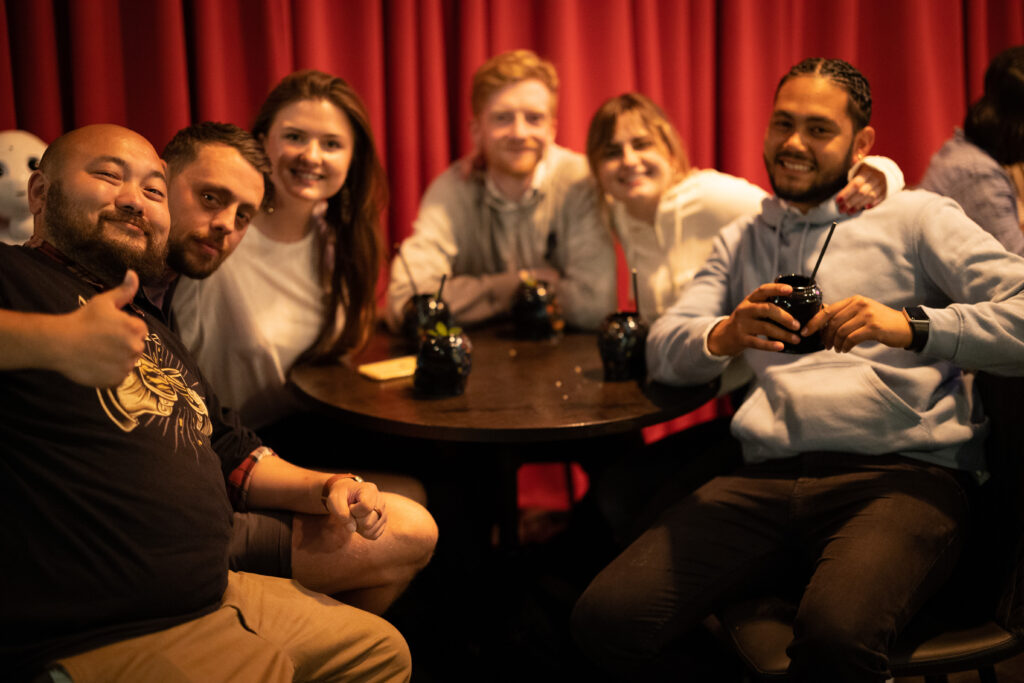 Large group bookings
For groups of 6 people or more in December, we offer a package deal for £35 per person. This includes three drinks: a welcome glass of sparkling joy plus any two cocktails of your choice from our menu (or off menu, within reasonable limits!). You are, of course, very welcome to order more once you get here! Book online and pay in advance to secure your booking.
We like to encourage responsible drinking. Designated drivers can choose from our range of alcohol-free cocktails or soft drinks, and will get a rebate of £15 per person at the end of the night if they have remained completely sober.
---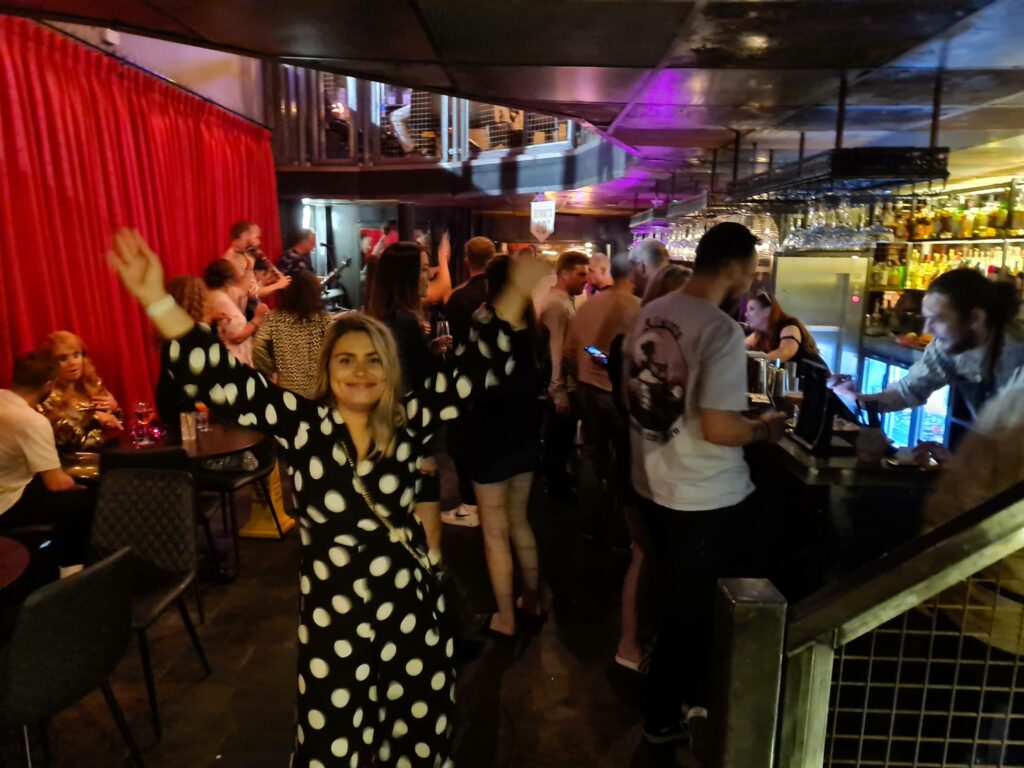 Private bookings
If you would like to have exclusive use of our space, please contact us at enquiries@bar-oh.com to arrange a suitable date. We offer two simple pricing options for private bookings:
Advance purchase: £2,600+VAT to obtain exclusive use of Bar -OH for one evening, including 200 cocktail tokens to distribute amongst your guests as you see fit. Your guests are, of course, very welcome to order any additional drinks for themselves!
Open bar: £600+VAT to obtain exclusive use of Bar -OH for one evening with an open bar for your guests, a £2,000+VAT minimum spend, and a designated bill payer who will settle the bill on a corporate card at the end of the evening (or via invoice to your accounts department).
We do not have a kitchen on-site, but you are welcome to arrange separately for food to be brought in. We can also offer the use of our stage (including our volume-controllable electronic drum kit) if you would like to bring in a band to provide live music or other entertainment for your guests.